Revenue Operations Manager - GTM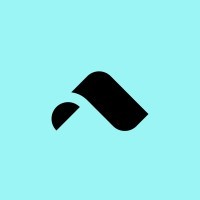 Route
Operations
Posted on Tuesday, September 5, 2023
We are Route
Buying stuff online can get messy once you hit that "order" button. Managing dozens carrier tracking links, dealing with lost or damaged packages, and resolving issues with customer support can feel like a wild goose chase. That's why we created the Route — to make the post-purchase experience for consumers like you, and the brands you love, as seamless as possible.
Route is on a mission to connect the world's commerce. Through our network of +5 million Route App users and 15,000 merchants, we're making it easier than ever for consumers to track, insure, and discover their favorite products in one place — which connects the world's coolest direct-to-consumer brands to happy, repeat customers.
Since Route launched in 2018, we've been on a journey to build innovative products that empower our customers, all while fostering a people-first, values-driven company culture. We're looking for talented people across the ecommerce space to join us on the next steps of this adventure.
Don't just take our word for it! Discover what life at Route has to offer.
The team
The Revenue Operations (RevOps) team collaborates closely with various groups, including Ops, Go-To-Market, Sales, Marketing Ops, and Customer Success (CS). Their core focus is to drive the discovery, onboarding, and nurturing of partnerships with global, innovative brands seeking to establish modern customer relationships, spanning from checkout to delivery and beyond. With over 15,000 merchants currently part of the Route network, and a constant drive for growth, the RevOps team offers limitless opportunities for professionals at all levels to innovate and advance their careers within this dynamic ecosystem.
The opportunity
As the GTM Systems Manager at Route you will be responsible for ensuring the continued success and growth of our GTM systems and tools. You will collaborate closely with sales, customer success, solutions, and marketing to ensure that our sales, customer success and support teams operate efficiently and effectively. As the owner of our CRM (Salesforce.com) and other go-to-market tools, your team will be responsible for gathering business requirements, translating into new systems and processes, and maintaining system reliability and data integrity. You will work in cross collaboration with other members of the revenue operations team.
What you'll do
Be our gatekeeper for revenue technology and the subject matter expert both internally within Route, and externally with our vendors
Own system configurations (fields, workflows, point-to-point integrations between revenue systems) as well as ongoing development
Create, establish and monitor a best in class reporting infrastructure through Salesforce, Hubspot and other related reporting tools. This includes maintaining data integrity through data cleansing and deduplication.
Partner with revenue leadership on our end-to-end Sales and CS processes and align technology/solutions to the needs, as well as our internal data and analytics team to ensure trust in data mapping between systems
Stay ahead of industry trends including Salesforce releases and using the updates to promote optimized process and technical solutions while maintaining cost efficiency, system stability, security and reliability
Lead and/or participate in the development of functional requirements and technical specifications
Assist in developing Apex (classes and triggers), Lightning Components, and Visualforce to extend Salesforce in order to support business requirements.
Assist in application development, including basic Visualforce pages/Lightning pages and Lightning Web Components
Assist with each release cycle to implement and deploy new/updates to existing applications and code.
Support Systems Admins in testing and validation of systems configuration and deployment.
Validate results and track solutions post-integration by defining metrics and performance.
What we're looking for
Minimum of 5+ years sales/revenue systems experience
Experience with CRM (Salesforce) /ERP (NetSuite) systems, understand overall sales modeling and sales strategy concepts, and have a data driven and results oriented mindset.
Experience building out Salesforce and having administrative responsibilities in both the Lightning and Classic platforms
Knowledge of Salesforce permissions, roles, reports, dashboards, and logical formulas.
Curiosity and passion about data, visualization and solving problems.
Experience with reporting, descriptive statistics, probability, and cleaning big data sets
Drive to own projects and be seen as the go-to expert for GTM subject areas.
Salesforce Administrator and Developer certification
Strategic thinker that can see the big picture, innovate and adapt to constant change.
Have worked at SAAS or e-commerce company
Experience managing and mentoring a team
Equal opportunity for all
Route is an Equal Opportunity Employer. We embrace diversity and equal opportunity in a serious way. We are committed to building a team that represents a variety of backgrounds, perspectives, and skills. The more inclusive we are, the better our work will be.
Total Rewards
We know our team works best when everyone feels happy, healthy, and supported. We offer to pay 100% of your health insurance premiums on a $0 deductible plan for you and your family, remote or hybrid work arrangements, unlimited PTO, 401k matching, formalized growth opportunities, learning & development, DEI programs & events, and so much more.
Pay Transparency
Salary for this role:
Utah
$149,0000 - $161,000 base + bonus
The cash compensation above includes base salary, and is not reflective of potential commission for employees in eligible roles, or annual bonus targets under Route's bonus plan for eligible roles. In addition to cash compensation, all Route employees are eligible to participate in Routes equity incentive plan to receive stock options per the terms of the agreement. Some roles may also be eligible for overtime pay. Individual compensation packages are based on a few different factors unique to each candidate, including their career level, skills, experience, specific geographic location qualifications and other job-related reasons.