Deal Desk Analyst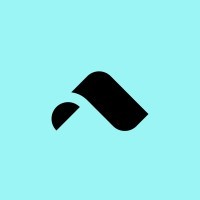 Route
IT
Posted on Wednesday, September 6, 2023
We are Route
Buying stuff online can get messy once you hit that "order" button. Managing dozens carrier tracking links, dealing with lost or damaged packages, and resolving issues with customer support can feel like a wild goose chase. That's why we created the Route — to make the post-purchase experience for consumers like you, and the brands you love, as seamless as possible.
Route is on a mission to connect the world's commerce. Through our network of millions of Route App users and thousands of merchants, we're making it easier than ever for consumers to track, insure, and discover their favorite products in one place — which connects the world's best direct-to-consumer brands to happy, repeat customers.
Since Route launched in 2018, we've been on a journey to build innovative products that empower our customers, all while fostering a people-first, values-driven company culture. We're looking for talented people across the ecommerce space to join us on the next steps of this adventure.
Don't just take our word for it! Discover what life at Route has to offer.
The team
The Revenue Operations (RevOps) team collaborates closely with various groups, including Ops, Go-To-Market, Sales, Marketing Ops, and Customer Success (CS). Their core focus is to drive the discovery, onboarding, and nurturing of partnerships with global, innovative brands seeking to establish modern customer relationships, spanning from checkout to delivery and beyond. With over 15,000 merchants currently part of the Route network, and a constant drive for growth, the RevOps team offers limitless opportunities for professionals at all levels to innovate and advance their careers within this dynamic ecosystem.
The opportunity
On the GTM Operations Team, we sit within the broader RevOps department and own the creation of an aligned customer journey and sales motion, working across the full funnel from marketing, to sales, to customer success, enabling the execution of strategic, cross-functional changes. We are the key facilitators and diplomats at Route - driving joint decision-making and looking into the future to understand downstream consequences of our decision-making and orchestrate the upstream changes that need to occur to allow scalability and repeatability.
The GTM Sales Support Analyst will be a critical player within the sales ecosystem and have a direct influence on Route's bottom line, helping to facilitate the close of Route's largest customers. Everything you do will be focused on driving win-rates and profitability at scale. You will serve to build revenue strategy by leading Route as the core architect behind revenue levers and initiatives designed to accelerate closes, increase retention, and give Route a competitive edge. As such, the individual in this role will receive regular exposure to key department leaders and insight into business strategy at the highest levels, partnering with senior leaders across Finance, Sales, Customer Success, and RevOps to create a unified, cutting-edge selling motion driven by financial data and operational excellence.
What you'll do
Drive cross-functional reviews on Enterprise deals, allowing Route to sustainably close and support Enterprise-level customers and drive aligned outcomes across the business
Calculate margins and recommend product configurations, allowing Route to close deals profitably and quickly
Develop contracts, programs, and levers, that enable Route to close more and better deals, as well as run their ongoing administration
Help synthesize our competitive positioning in the market and translate it into deal strategy, creating campaigns and initiatives that quickly serve to solidify Route's leadership in the market
Procure and roll out tools that streamline the sales process, making it easier for revenue generators to access the support they need to close deals (ex. CPQ, CLM, RFP, RFI)
Operationalize sales processes that drive ongoing revenue expansion and profitability within core customer segments
Upskill and uplevel our sales team as Route transitions to introducing more contracts into our sales process, helping to improve contract terms & teaching reps how to position them effectively to win deals
Partner with Senior leaders across Finance, Sales, Customer Success, and RevOps to design and implement data-backed programs and processes that drive new revenue and extend customer lifetime
What we're looking for
Minimum of 3+ years experience on a Revenue Operations team (Enablement, Sales Ops, CS Ops, GTM Ops, Deal Desk)
Excellent communicator wtih proven track record of influencing AEs, CSMs, senior leadership, and extended teams.
Get it done attitude with a strong sense of team camaraderie
Ability to connect the dots organizationally, network, and influence various roles, levels and profiles to drive collaboration and program excellence.
Systems thinker who's obsessed with delivering scalable and predictable results through process operationalization and standardization
Ability to ingest financial and sales data to model out changes and make recommendations
Thrives in a fast-paced environment with considerable green space to envision, propose, and execute on new ideas
Knowledge of sales + customer management cycles and key KPIs for revenue-generating functions.
Systems experience developing process using Salesforce or other CRM, as well as eSignature Software (Docusign, Acrobat, Conga. etc.)
Experience with SQL, data analysis, and BI tools is a plus.
Equal opportunity for all
Route is an Equal Opportunity Employer. We embrace diversity and equal opportunity in a serious way. We are committed to building a team that represents a variety of backgrounds, perspectives, and skills. The more inclusive we are, the better our work will be.
Total Rewards
We know our team works best when everyone feels happy, healthy, and supported. We offer to pay 100% of your health insurance premiums on a $0 deductible plan for you and your family, remote or hybrid work arrangements, unlimited PTO, 401k matching, formalized growth opportunities, learning & development, DEI programs & events, and so much more.
Pay Transparency
Salary for this role:
Utah
$85,000- $90,000 base + bonus base + bonus
The cash compensation above includes base salary, and is not reflective of potential commission for employees in eligible roles, or annual bonus targets under Route's bonus plan for eligible roles. In addition to cash compensation, all Route employees are eligible to participate in Routes equity incentive plan to receive stock options per the terms of the agreement. Some roles may also be eligible for overtime pay. Individual compensation packages are based on a few different factors unique to each candidate, including their career level, skills, experience, specific geographic location qualifications and other job-related reasons.