Senior Account Executive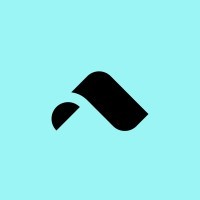 Route
Sales & Business Development
Lehi, UT, USA
Posted on Wednesday, October 18, 2023
We are Route
Buying stuff online can get messy once you hit that "order" button. Managing dozens carrier tracking links, dealing with lost or damaged packages, and resolving issues with customer support can feel like a wild goose chase. That's why we created the Route — to make the post-purchase experience for consumers like you, and the brands you love, as seamless as possible.
Route is on a mission to connect the world's commerce. Through our network of +5 million Route App users and 15,000 merchants, we're making it easier than ever for consumers to track, insure, and discover their favorite products in one place — which connects the world's coolest direct-to-consumer brands to happy repeat customers.
Since Route launched in 2018, we've been on a journey to build innovative products that empower our customers, all while fostering a people-first, values-driven company culture. We're looking for talented people across the ecommerce space to join us on the next steps of this adventure.
Don't just take our word for it! Discover what life at Route has to offer.
The Team
The Route Sales team discovers, onboards, and nurtures partnerships with global, innovative brands that want to build a modern relationship with their customers — from checkout to delivery and beyond. More than 15,000 merchants are part of the Route network today, and we're just getting started! Whether you're just getting started in sales or you're a leader with deep experience in the field, you'll find limitless opportunities to push the envelope and grow your career within this team.
Opportunity
Do you have a track record of exceeding your quotas selling SaaS products? We are looking for an outgoing Account Executive to help grow Route's core client base. Everyday you'll be prospecting new customers, maintaining the relationships you have already built, and playing a key role in driving Route's sales initiatives. You'll be working with a wide range of customers. As an early member of our business, this role will play a pivotal part in driving the advancement of the sales organization.
What you'll Do
Working with the leadership team to define and execute on quarterly sales goals
Consistently meet sales quotas and drive the sales process forward for the business
Driving acquisition of new clients through the full sales life cycle for Route
Coordinating closely with our Implementation Team to ensure seamless on-boarding for clients
Maintaining an understanding of the competitive market space and how to effectively position Route
Strengthening client engagement through regular points of contact
Attending industry events and growing Route's presence within the market
May involve handling sensitive personal data
What we're looking for
You have built your resume selling enterprise software, SaaS, and web services
You are comfortable developing new relationships every day
You have a proven track record of consistently exceeding sales quotas
You have a strong desire to drive progress and grow Route's business
You are intimately familiar with the SaaS market and know the right people to connect with
Bonus points if you have experience selling ecommerce products
You're open to traveling
Equal opportunity for all
Route is an Equal Opportunity Employer. We embrace diversity and equal opportunity in a serious way. We are committed to building a team that represents a variety of backgrounds, perspectives, and skills. The more inclusive we are, the better our work will be.
Total Rewards
We know our team works best when everyone feels happy, healthy, and supported. We offer to pay 100% of your health insurance premiums on a $0 deductible plan for you and your family, remote or hybrid work arrangements, unlimited PTO, 401k matching, formalized growth opportunities, learning & development, DEI programs & events, and so much more.
Pay Transparency
Salary for this role:
UT $100,000 base - $200,000 OTE
NY $115,000 base - $130,000 OTE
The cash compensation above includes base salary, and is not reflective of potential commission for employees in eligible roles, or annual bonus targets under Route's bonus plan for eligible roles. In addition to cash compensation, all Route employees are eligible to participate in Routes equity incentive plan to receive stock options per the terms of the agreement. Some roles may also be eligible for overtime pay. Individual compensation packages are based on a few different factors unique to each candidate, including their career level, skills, experience, specific geographic location qualifications and other job-related reasons.